COVID-19: Research and aid projects
COVID-19 emergency

Since 2015, the Glòria Soler Foundation has contributed to various Global Health  projects, in collaboration with recognized centers of international prestige.
Due to the emergency situation generated in relation to the global pandemic, the Glòria Soler Foundation has decided to step forward and to focus mainly our work on accelerating knowledge about the new COVID-19 virus and to improve the assistance of the most vulnerable people.
The collaboration is essential to advance in the treatment and prevention against COVID-19 and to mitigate the effects of the economic and social crisis.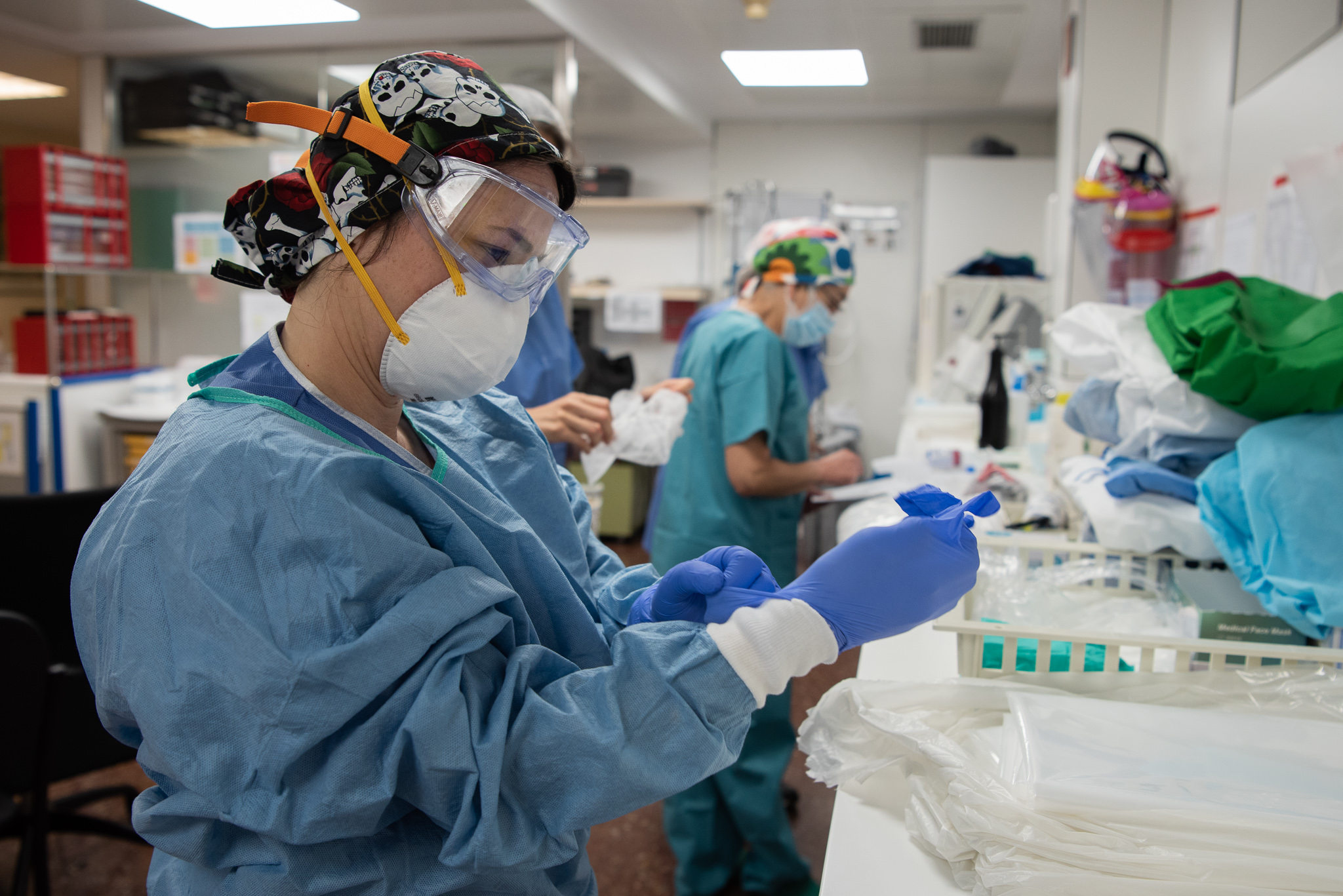 The Glòria Soler Foundation has selected the following COVID-19 research projects:
COVID BANK – with Hospital Clinic de Barcelona and IDIBAPS (Institut d'Investigacions Biomèdiques August Pi i Sunyer).
Development of therapeutic antibodies against SARS COVID-19 – IRSICAIXA, in collaboration with Barcelona Supercomputing Centre (BSC) and IRTA- CRESA (Centro de Investigación en Sanidad Animal) and IGTP (Instituto de Investigación Germans Trias y Pujol)
Responding to Mental Health Projects related to COVID-19– Hospital Sant Joan de Déu, Parc Sanitari de Sant Boi and Parc Sanitari Lleida
COVID-19:Digitalization and innovation in Banc dels Aliments.